Posted by Tanner on 15th Jul 2021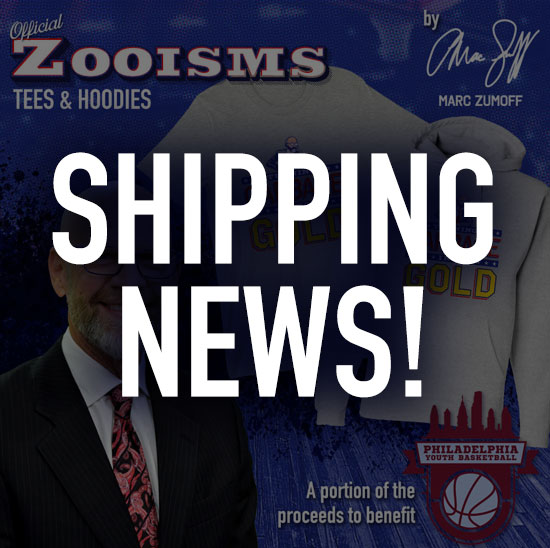 The last of the shirts are rolling off the press, and shipping is to commence the week of 7/19! Soon the wait will be over - soon enough I can almost taste (?) it. The moment we get word that packages are shipping, I'll post everyone's tracking info, just like last time.
I want to sincerely thank everyone who purchased and otherwise supported the project - including Marc for hitting the publicity beat so hard! Enjoy your retirement, sir. Of course, thanks to Philly Youth Basketball - we're proud to support such an important program to the city.
Lastly, everyone's patience has been very appreciated - big projects like this are a tough undertaking for a tiny company, let alone during the Covid reopening. We took a number of steps to try to expedite the process since the first batch of goods, but the shipping and production delays were unavoidable this time, as well. However. all of you have been amazing and understanding, considering the circumstances. If I see you wearing it out I'll totally start applauding, while celebrating your generosity and taste very loudly.